Online banking is offered at no charge to our borrowers and is designed to help you better manage your business and save you time and money. Through online banking, you can quickly and easily view account balances, view current day activity, customize accounts with account names, view and print statements, access mobile banking, remotely deposit checks, export to Quicken and Quickbooks, and more.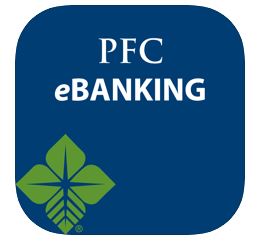 Download the Mobile App Today!
Apple
Go to the Apple Apps store and search for "PFC eBanking" > Install
Android
Go to the Google Play store and search for "PFC eBanking" > Install
Getting Started
in Online Banking
Login to your existing Online Banking account by clicking the 'Account Login' button in the top right hand corner of premieraca.com.
Google Chrome is the recommended browser.
Register your computer as a safe device so you do not have to revalidate your access code on every login.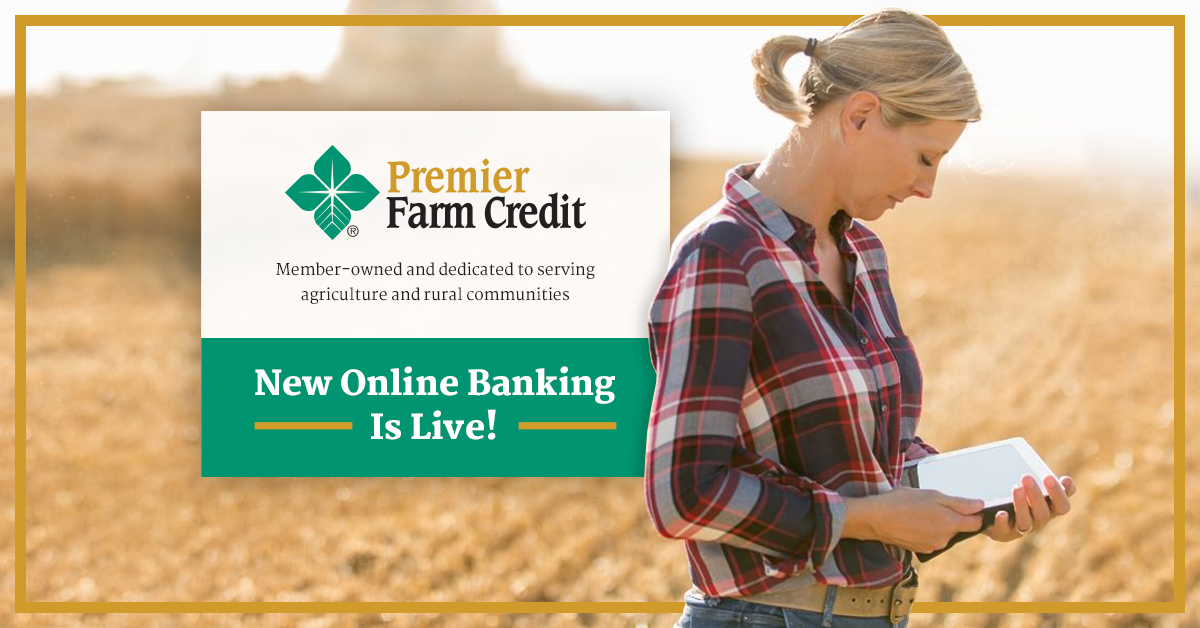 Remote Deposit
New Feature
Deposit checks directly from your phone to your accounts
Mobile Banking
New Feature
Access our new online banking platform from your mobile device, including smart phones and tablets
Customized Accounts
New Feature
Customize the name, layout, color, and order of your accounts to your preference
Quicken & Quickbooks Exports
New Feature
Export to Quicken & Quickbooks easily
Check Balances
Returning Feature
Check your account balances anytime — day or night. When you log in to Online Access, your account balances appear automatically.
Transfer Funds
Returning Feature
Request transfers between selected Farm Credit accounts or add external accounts to transfer to and from.
Account History
Returning Feature
Review account-specific history online or download your history information to personal financial software, such as MS Money or Quicken.
Business Access
Returning Feature
ACH Payment and Receipts. You can submit a single ACH credit or schedule an ACH debit.
Wire Transfer
Returning Feature
You can submit a wire transfer request online.
Schedule the direct deposit of your employee payroll through a batch ACH credit transaction.
Payroll Tax
Returning Feature
Submit federal tax payments online with IRS approval of ACH origination.
Account Assistance
Returning Feature
For assistance with security questions, please call your local branch
Frequently Asked Questions
We are upgrading our online banking system as part of our ongoing effort to provide account holders with state of the art banking functionality, convenience and security. One new online banking system offers robust online banking functionality on all of your devices, and will enable you to bank anytime, anywhere.
The online banking upgrade is scheduled for March 24.
Yes, it is important that you either update or validate your contact information by March 17th.
No, if you have already registered, you will still have access. You will need to setup a new password. You may use your current or past password.
Yes, your scheduled transfers will convert over to the new system.
Yes, you'll have access to 18 months of transaction history.
Yes, there is a "help" button available in the menu.
The only browser requirement is that your browser must be HTML5 compatible. We recommend updating your browser to the latest version available – not just to ensure compatibility with the new online banking experience, but also to ensure that your online banking is as secure as possible. Browsers below the following requirements will not provide functionality: Internet Explorer – Version 11 and below; Firefox – Version 24 and below; Chrome – Version 30 and below; Safari – Version 6 and below.
Absolutely. Our new online banking system will provide you the ability to bank anytime, anywhere, from any device – conveniently and securely. You can download the app on any Android or Apple device, and it will provide a consistent experience with banking from your desktop. If you're on a platform that isn't Android or Apple, you can always access online banking via your HTML5-compatible mobile browser.
A unified experience simply means that the look and feel of your online banking is consistent on all of your devices. It does not mean that the exact same features and functions are available on every device. It is intended to improve your experience by making navigation simple and familiar regardless of device.
Browser support is subject to change with little to no notice and we encourage end users to configure browsers for automatic updates. Use the most recent versions available for the browsers listed in the following table for the most secure experience in online banking.
Note: Compatibility mode and document mode settings in the browser are not supported by UUX. A browser not supported page, if configured, will appear if a user attempts to log in via a browser with one of these modes set.
Unsupported browser notification sends a targeted advance notice to end users accessing online banking via a browser for which support has been scheduled to end. Three methods – notification text within online banking, soft block, and hard block – will be applied to all future browsers for which support is discontinued. Moving forward, Q2 will determine the appropriate date to end support for a browser based on support schedules published by the web browser vendors.
Note: For the most secure and consistent experience on mobile devices and tablets, use Q2mobility Apps instead of mobile browsers.
Some supported browsers, as listed below, may show minor behavioral or cosmetic differences for online banking, but will generally support that application's features and functionality. Any browsers and respective versions not listed in the following tables should be considered unsupported by online banking.