Premier Farm Credit is owned by its borrowers (often also called members). And we're committed to returning a portion of the Association's annual profits back to our borrowers while maintaining the financial health of our Association. So when we hit our business goals, we pay back a percentage of the interest paid to us for the calendar year.
We've paid a Cash Patronage Dividend each year for the last 20 – which means a total of $50.2 Million has been paid back to our member-owners in that time frame.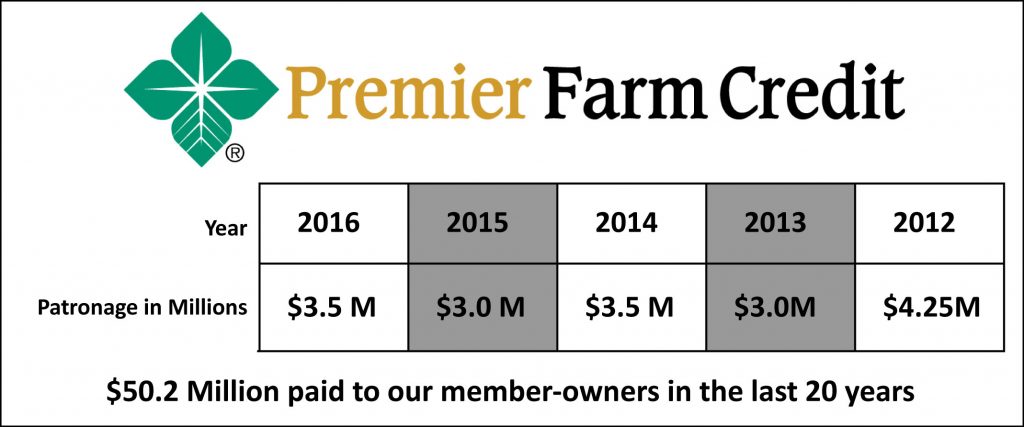 So, while most other lenders return profits to their investors, it's the member-owners of Premier Farm Credit who share in our success. It makes perfect sense to us, since we're totally dedicated to supporting rural communities and agriculture with reliable and consistent credit and related services – today and tomorrow.