Our nine 2019 GRO Program recipients are hard at work with their great projects, but today we thought we'd check in with a 2018 recipient. 2018 was the first year of our GRO Program, and Brooklyn Plumb from Haxtun received a grant to show her Angus heifer, Lassie. Brooke plans on using this heifer to continue building her own breeding herd, and putting the money that she makes off of selling calves towards college (where she plans to study animal science). We asked Brooke for a quick update and to answer a few questions about her 4-H experience and how the GRO program impacted her results.
How are you and Lassie doing today?
After fair was over, she was turned out on pasture with the rest of mine and my parent's herd. She was then moved to cornstalks over the winter and was recently brought back to my house to calve. She is due to calve in the middle of April, and I plan to show her and her calf as a cow-calf pair this summer.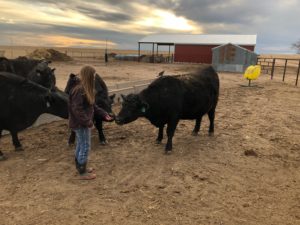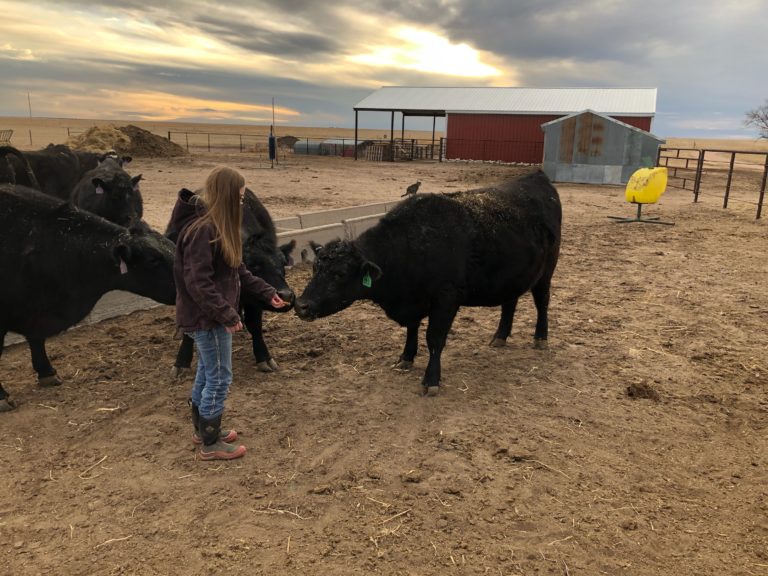 What made you want to get involved with 4H?
I have always known that I was going to be involved in both the show and leadership sides of 4-H. Because my mom was the extension agent when I was old enough to start 4-H, it just made it more of a given that I would join. My first year in 4-H, I showed market hogs and did leathercraft. Through the years, my projects have remained virtually unchanged, other than the introduction of the breeding cattle and now market steer projects. I have been fortunate to become very successful in the show ring. I have had numerous Grand Champion awards in both cattle and hog showmanship as well as in the market and breeding classes.
On the leadership side of 4-H, I have been very involved. I have been an officer in both my 4-H and the Phillips County 4-H Council. I am also planning on becoming a state 4-H officer. I have attended many leadership conferences including Colorado Leadership Conference, Leadership Development Conference, and State 4-H Conference.
Would you consider the project a success?
I do consider this project a success. Not only did my heifer win Grand Champion Breeding Heifer, but she is going to become a productive cow. In the end, that is the goal for all of my heifers that I have even shown. Lassie is on track to becoming a main producer in my herd.
What did you like about the GRO Program?
There were many things that I liked about the GRO Program. To start out with, it allowed me to purchase a quality of heifer that I might not have been able to before. Being able to do this allowed me to do well in the show ring, and still have a productive heifer at the same time. As well as this, the people in charge of the program were very supportive of my project. They were very interested in learning everything about my project.
What did you learn?
Through this project, I learned so many things about how to manage money and how to better select and take care of a heifer. I learned how to manage money by writing out a budget at the beginning of the year and following it as closely as I could throughout the year. This will help me in the future when I have to follow a budget in my day to day life. I also learned how to better select a heifer. I selected my heifer because she was deep bodied, elegant fronted, and square hipped. In the future, I will select heifers that are similar to her.
Congratulations to Brooklyn Plumb and her successful year with her heifer Lassie.