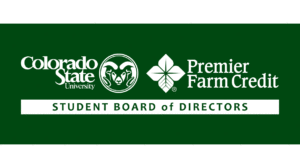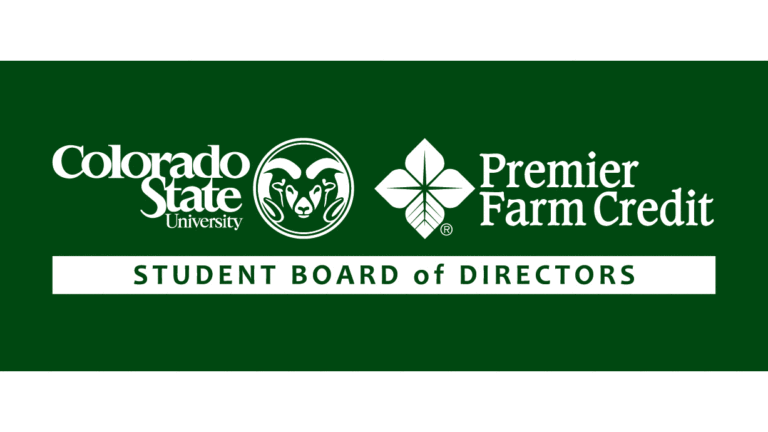 2018-2019 Student Board of Directors
Kelli Carlson          Alex Heeke         Flint Corliss         Wyatt Mount
Cody Gabel           Tabor Kalcevic         JP Trott III
These talented students will be working on the following, to be used by Premier Farm Credit:
Financial Literacy Guides – Creating electronic/printable Financial Literacy guides for existing and new borrowers. The topics will include: crop insurance; lease versus loan comparisons; basic commodity marketing terminology and strategies; living expense considerations; blockchain technology, precision agriculture technologies and other relevant topics. They will also be identifing strategies for disseminating this information to our target market. You can find examples of this project completed by past Student Boards on the Education Tab of this site.
The CSU Premier Farm Credit Student Board of Directors gives students an opportunity to work on real-life projects, expand their professional network, and get course credit. CSU Department of Agriculture and Resource Economics professors advising students are Dr. Alessandro Bonanno and Dr. Rebecca Hill.
Activities Timeline
November 12 - Orientation and project selection meeting @ Premier Farm Credit in Sterling
November 16 - Begin weekly meetings
April 26 - final presentations to Premier Farm Credit staff and Board of Directors, @ CSU
Why Serve?
1-credit of independent study for Spring 2019
Monetary honorarium of $250
Exposure to potential employers
Expand your professional network
Build your resume