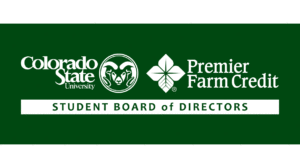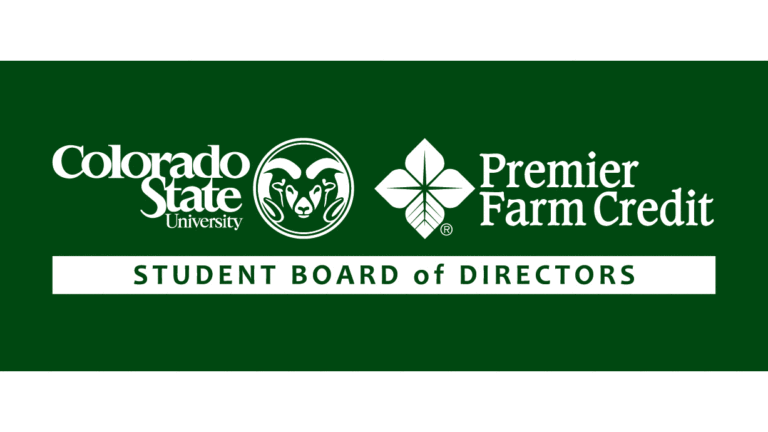 Have questions?
Please contact Dr. Alessandro Bonanno, Clark B327, or email alessandro.bonanno@colostate.edu. You can also contact Premier Farm Credit.
The CSU Premier Farm Credit Student Board of Directors gives students an opportunity to work on real-life projects, expand their professional network, and get course credit.
Why Apply?
You can sign up for a 1-credit of independent study for Spring 2019
Monetary honorarium of $250
Exposure to potential employers
Expand your professional network
Build your resume
Activities Timeline
October 15 - Applications due
November 12 - Orientation and project selection meeting @ Premier Farm Credit in Sterling
November 16 - Begin weekly meetings
April 26 - final presentations to Premier Farm Credit staff and Board of Directors, @ CSU
The Students will work in teams on one of the following, to be used by Premier Farm Credit:
Financial Literacy Guides – Create electronic/printable Financial Literacy guides for existing and new borrowers. The topics will include: crop insurance; lease versus loan comparisons; basic commodity marketing terminology and strategies; living expense considerations; blockchain technology, and other relevant topics. Identify strategies for disseminating this information to our target market.
Precision Ag technology – conduct research to identify the leading precision ag technologies available to farmers, discuss their return on investment, and present a summary of new technologies that will be introduced soon. Create a one-page summary or a video to be posted on Premier's website.
Marketing Research – Identify the main drivers of satisfaction for Premiers' customers and Premier's image with its stakeholders. Why do people do business with and choose to work at Premier? How can we increase our appeal, particularly to younger and diverse audiences? What are we known for in the marketplace? Can we show our appreciation to our customers in a better way?
Health Insurance Options – Research and present the health insurance options available for farmers and ranchers in the areas served by Premier. Research should include providers, coverage restrictions, plan costs and different coverage options available. Present an overall cost-benefit analysis of the different plans.
CSU Department of Agriculture and Resource Economics professors advising students are Dr. Alessandro Bonanno and Dr. Rebecca Hill