The 2017-2018 Premier Farm Credit Colorado State University (CSU) Student Board of Directors gave their final presentations to members of the Premier Farm Credit Board of Directors and staff on April 20 at the CoBank Center for Ag Education on the ARDEC CSU Campus.
The group was welcomed by Mike Grauberger (President and CEO, Premier Farm Credit), Hayley Chouinard (Professor and Department Head, CSU Department of Ag and Resource Economics), and Alessandro Bonanno (Associate Professor, CSU Department of Ag and Resource Economics). The welcomes all spoke to the growing strength of partnership between Premier Farm Credit and CSU, the importance of youth to the future of agriculture, and gave thanks to the students for their extra dedication and their service on the Student Board.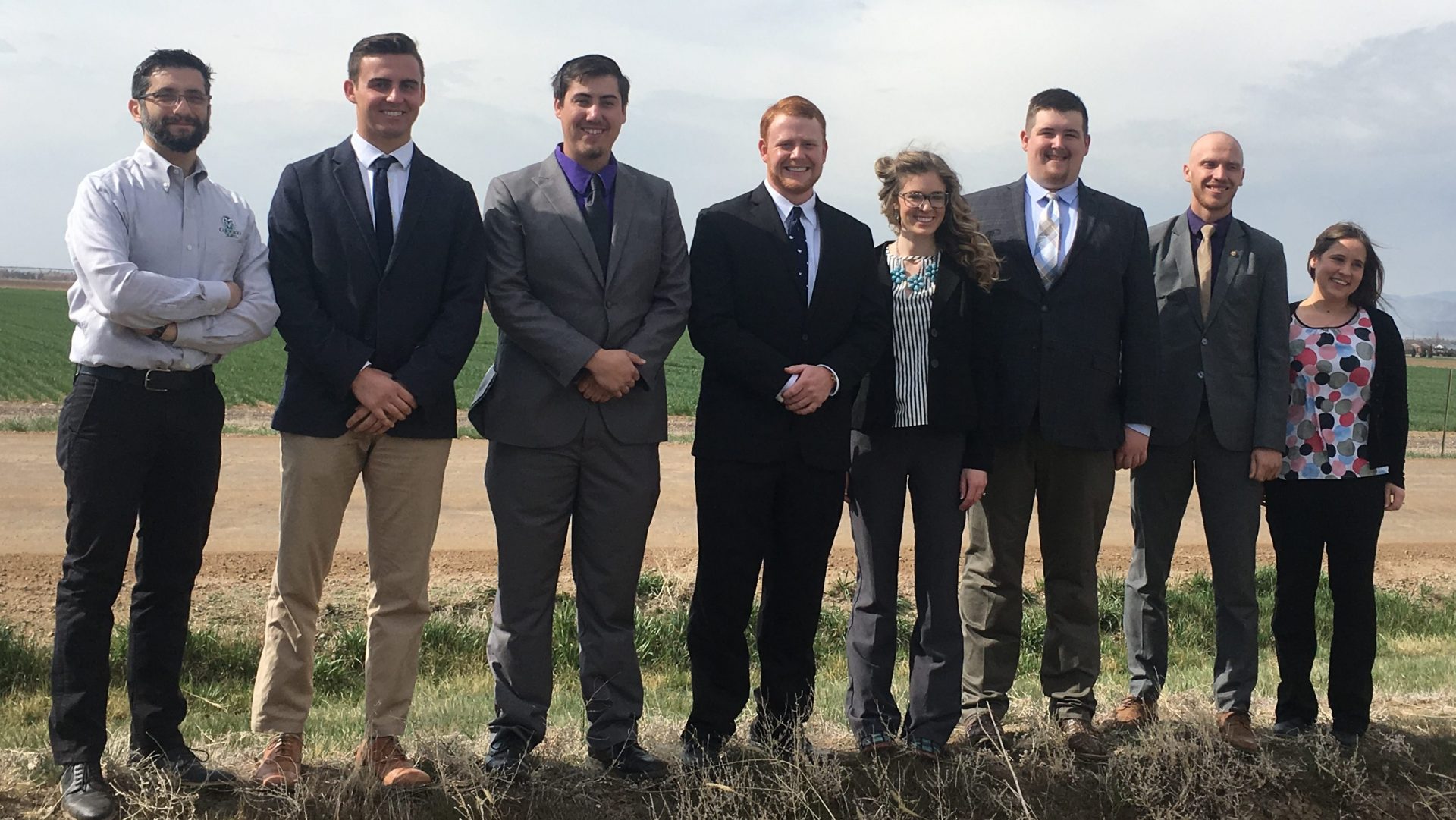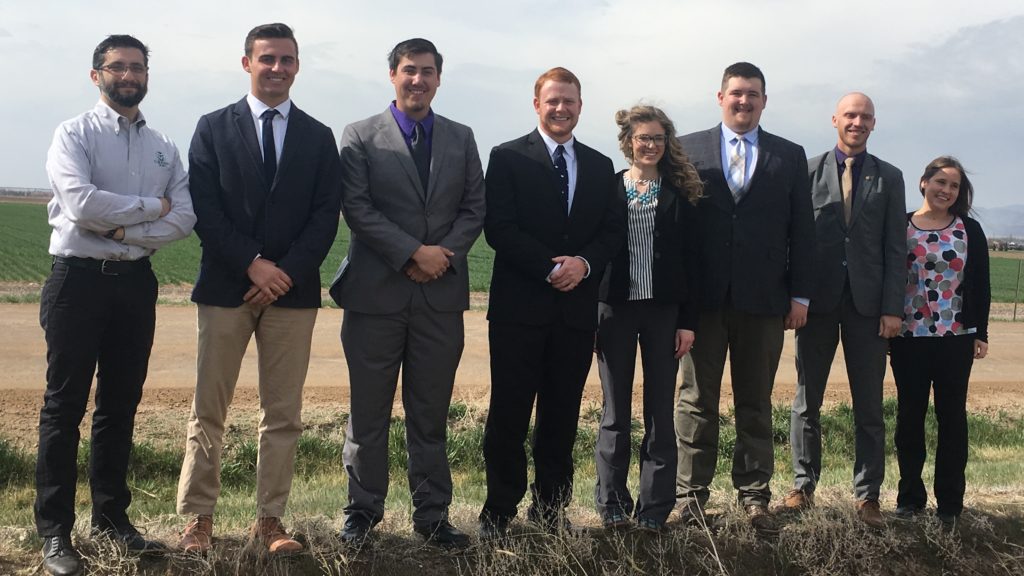 The 2017-2018 Student Directors are (L-R, pictured): Dr. Alessandro Bonanno (CSU DARE Professor and project Advisor), Wade Sousa, David Ruybal, TJ Ascough, Shelbylynne Enke, Brady Linnell, Flint Corliss, and Dr. Rebecca Hill (CSU DARE Professor and project Advisor).  Several PFC employees offered support and guidance to the Board, including Chris Hornung (VP – Lending, Yuma), Steve Kaiser (VP- Lending, Sterling), Phyllis Luft (VP- Admin), Jessica Lebsock (Loan Officer, Yuma) and Jaimee Mollohan (VP – Marketing).
The first project presented was 'Financial Literacy Guides'. With PFC's guidance, the students completed a series of excellent guides aimed at increasing knowledge of finance in agriculture. They covered: Helpful Financial Definitions, How to Get a Loan, The Basics of Collateral, The 5 C's of Credit, Understanding a Balance Sheet, Understanding a Cash Flow Projection, and Budgeting 101. They are all are available on this site – recommend checking them out today!
The second project presented was 'Succession Planning Workshop,' where the students completed the basic framework for PFC to host a Succession Planning session in Sterling. The presentation was complete with a recommended schedule, speakers, budget, advertising, and break-even calculator. The students worked diligently and gave PFC a great start on a future event – stay tuned!
This marks the fourth year of the program for Premier Farm Credit. Through our involvement, we have had the chance to create meaningful materials for our customers, create a stronger alliance with CSU, gain insight from young producers and students, and make valuable connections with future leaders in ag. The students, in turn, have had the opportunity to increase their professional skills, network, learn, build their resumes, and earn credits and a stipend. We look forward to seeing what the program will bring in the future.